Apricot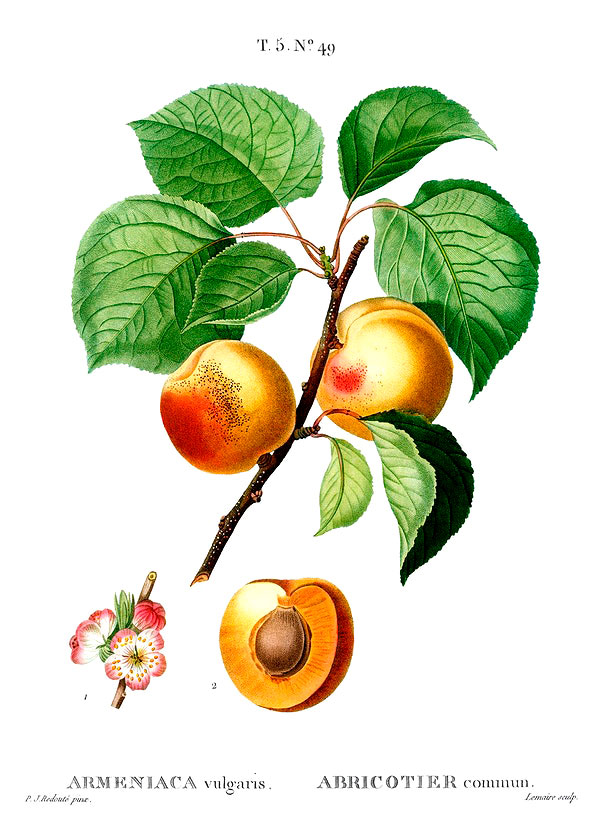 Origin: Asia
Family: Rosaceae
Subfamily: Amygdaloideae
Tribe: Amygdaleae
Scientific Name: Prunus armeniaca
Magical
Element: Water
Day: Friday
Planet: Venus
Zodiac: Taurus
Deities: Venus
Parts Used: Fruit, seed oil
Magical Properties: Love, beauty, relationships, change
Substitutions: Almond
Lore
In northeastern China, apricots were believed to bestow the power of prophecy.
Magical Uses
Carry an apricot pit to attract love.
Aromatherapy
Part Used: Nut kernel
Extraction Method: Cold-pressed
Flash Point: 280°C
Perfume Use: Base oil
Shelf Life: 6-12 months
Scent Description: Faintly nutty
Active Constituents: Rich in vitamin E
Topical Use
Skin Types: All
Absorption Rate: Fast
Viscosity: Light/medium
Properties: Anti-inflammatory, antibacterial, antioxidant, emollient, wound healing, scar softening.
Notes: Excellent option for those with nut allergies - similar to almond oil, but more stable and quicker-absorbing.
Warnings: Generally safe for those with nut allergies, but a patch test would be wise, as apricot is closely related to almond.
Botanical
Type: Tree
Plant size: 8-12m
Leaves: Oval with a pointed tip, 5-9cm long, 4-8cm wide
Flowers: White to light pink, 2-4.5cm diameter, with 5 petals
Fruit: 2.5cm round, yellow/orange peach-like fruits with a large stone in the centre
In the Garden
Type: Deciduous tree
Sow: Winter
Light: Full sun
Water: Keep moist
Soil: Moist, well-drained, slightly alkaline
Companion Planting: Asparagus, basil, garlic, tansy
Tips:
Keep well mulched.
Feed with a well-balanced organic moisturiser in early spring.
Cold weather in spring can cause damage to blossoms.
Prune in late winter.