Lemon Myrtle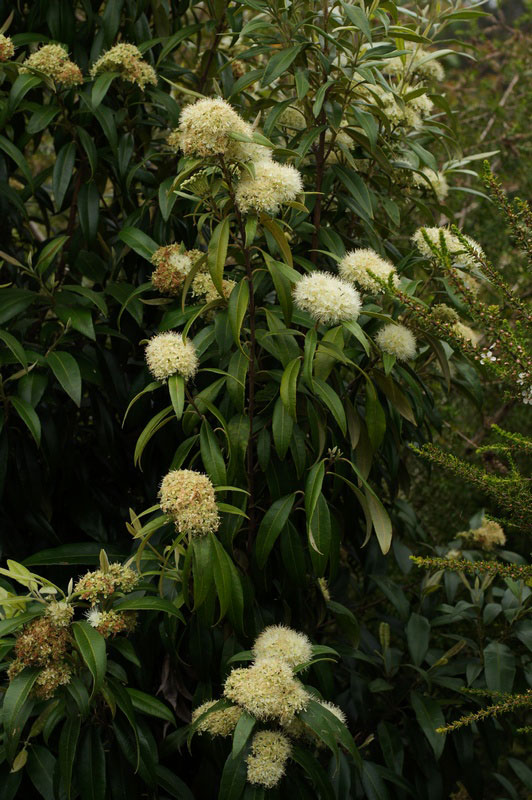 Origin: Queensland, Australia
Family: Myrtaceae
Scientific Name: Backhousia citriodora
Folk Names: Lemon scented ironwood, sweet verbena tree, sweet verbena myrtle
Magical
Element: Air
Day: Wednesday
Planet: Uranus
Zodiac: Aquarius
Associated Celebrations: VernEx
Parts Used: Leaves
Magical Properties: Purification, health, insight, clarity, psychic protection
Substitutions: Eucalyptus
Aromatherapy
Part Used: Leaves
Extraction Method: Steam distillation
Flash Point: 63°C
Scent Type: Citrus
Perfume Note: Top
Scent Description: Fresh, with a strong lemon aroma
Active Constituents: Citral (90-98%)
Aromatherapeutic Uses
Blends well with: Citrus, cypress, eucalyptus, frankincense, sandalwood, tea-tree
Warnings:
Avoid during pregnancy.
Should not be used on or around children under 2.
May cause skin irritation and sensitisation, dilute double for topical application.
Botanical
Type: Tree
Plant size: up to 20m in the wild
Bark: Red, fresh growth, fading brown
Leaves: 5-12cm long, 1.5-2.5cm wide and glossy green
Flowers: Cream/white flowers, 5-7mm across, in clusters at the end of the branch
Fruit: Dry, woody fruits, which split in two
Etymology: Named Backhousia for English botanist James Backhouse. Common name comes from the strong lemon scent of the leaves.
In the Garden
Type: Evergreen tree
Light: Partial shade
Soil: Rich, well-draining soil