Turmeric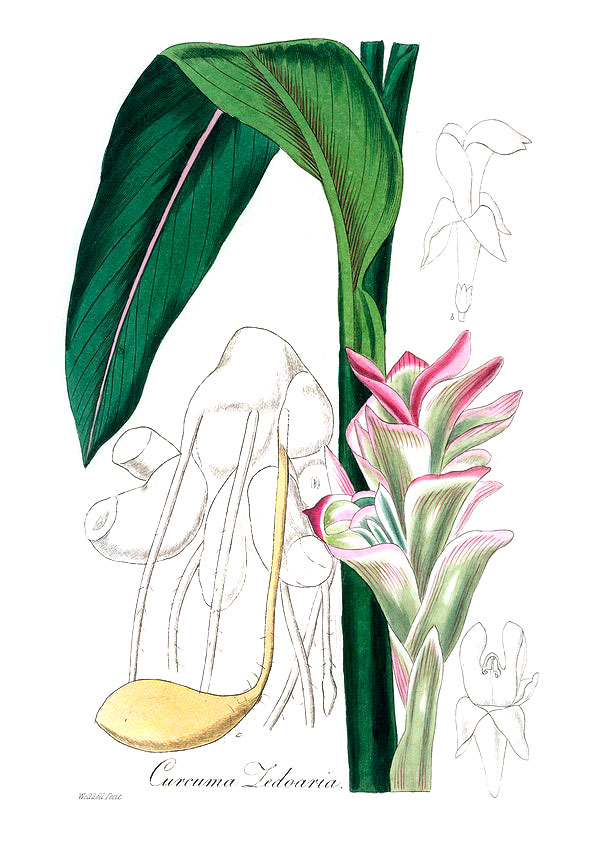 Origin: India and Southeast Asia
Family: Zingiberaceae
Scientific Name: Curcurma domestica
Folk Names: Cucurma, Indian saffron, yellow ginger
Magical
Element: Earth
Day: Tuesday
Planet: Mars
Zodiac: Aries
Parts used: Rhizome
Magical Properties: Purification, protection, exorcism, grounding, healing
Substitutions: Ginger
Aromatherapy
Part Used: Rhizome
Extraction Method: Steam distillation
Flash Point: 66°C
Scent Type: Spicy
Perfume Note: Base
Scent Description: Spicy/woody scent
Active Constituents: Curcumin
Warnings:
Avoid during pregnancy.
May cause skin irritation and sensitisation, dilute double for topical application.
Botanical
Type: Rhizomatous herb
Plant Height: 1-2m
Leaves: 80-120cm long and 40-45cm wide
In the Garden
Type: Perennial
Water: Keep moist
Soil: Rich
Tips:
Turmeric is a tropical plant, and requires warm temperatures and significant rainfall to thrive.